ASEE Robot Design Competition
From Mech
Jump to navigation
Jump to search
The ASEE (American Society for Engineering Education) is hosting a robot design competition on June 27, 2016, in New Orleans, LA. The competition is for first and second year undergraduate students.
See the Official Rules posted on the | ASEE Model Design Competition 2016 page.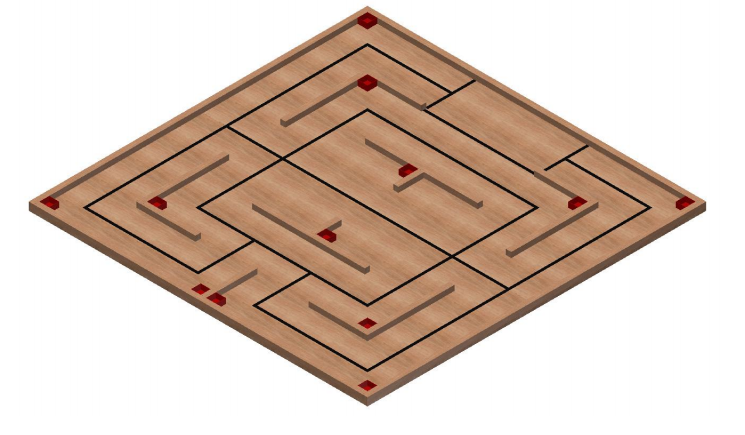 This year's competition, "Robot Parade" (NOLA, get it?), gives robots four trials of 90 seconds each to deposit rings into boxes along a route inside of a maze.
Getting started
Sensing

Optical
Position
Force
Contact
Magnetic
Manipulation

Rotational motors
Linear motors